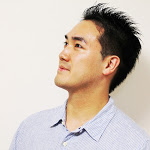 Manager Innovation & Investment Dept, Sumitomo corporation / Visiting Associate Professor Graduate School of Information Sciences, Tohoku University
FINOVATORS Founder
From 2019, he has been engaged in the establishment and operation of HAX Tokyo at Sumitomo Corporation.
From 2020, he promotes the establishment of an business ecosystem for new business development originating from various business sites in general trading companies. From 2021, he launches the Quantum Transformation Project to promote social transformation through quantum technology and promotes its activities.
Previously, at Dentsu, he was engaged in various new business development projects for the company and its clients. As a example, he conceived the project of the FinTech Center of Tokyo "FINOLAB", the first and largest FinTech industrial base in Japan, and established it jointly with Mitsubishi Estate and ISID.