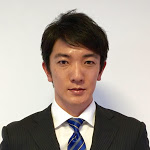 Senior Digital Strategist, Incubation Project Team, Mizuho Financial Group, Inc.
Manager of Incubation Office, Business Development Department, Mizuho Bank, Ltd.
FINOVATORS Founder
Mr. Okubo is responsible for the planning, development and operation of various financial systems in compliance with regulatory requirements. Prior to joining Mizuho Bank, he was instrumental in implementing the public cloud at Sony Bank which was the first initiative of its kind by a Japanese financial institution.