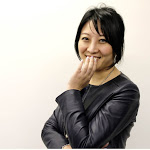 Executive Director, GM of New Business Planning Office, Monex Group, Inc.
Managing Director, Monex Ventures, Inc.
FINOVATORS Founder
Ms. Takaoka manages Monex's Corporate Venture Capital arm and is in charge of Monex Group's innovation initiative. Since joining Monex Group, she has been involved with the firm's strategic acquisitions and investments. She was selected as one of the FinTech Asia 100 leaders in 2016.